The Cartoons for the Classroom Caption Contest will return with the September 14 lesson!
This week's lesson:
Are we producing a war sequel?
►
Download the lesson
►
Archive of past lessons
►
Teacher comments
---

Diversity, multiculturalism, worldwide events. You'll find plenty for classroom discussions in this listing of events.
Audio
Daily Science Webcasts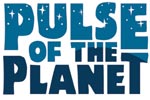 Okefenokee - Living Landscape
Cycles of growth and wildfires keep Okefenokee swamp in an eternal state of flux.
Play Audio
-- Jul 3, 2015
---