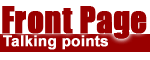 FOR THE WEEK OF FEB. 22, 2010
Common sense and caution are vital to separate online 'news' facts from fakery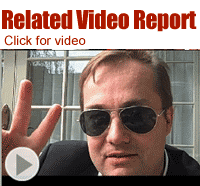 Point out how professional journalists uphold credibility by quoting reliable sources.

What other aspects of reporting by this newspaper deserve trust?
Are there parts of the paper or its website where you don't necessarily accept every statement as a verified fact? How does the presentation differentiate staff news reports from other content?
There's good news and bad news about news online: Lots of it is available from all sorts of sources, but some are untrustworthy. Several recent pranks, hoaxes and widely spread rumors are a reminder that the Internet can be an information minefield where made-up statements hide alongside true ones. That's important to recognize before using social media to share "news" of a celebrity death or other drama not yet confirmed by professional media.
One stunt involving the new iPad tablet computer is the latest example of public and media gullibility. Technology executive Jason Calacanis claimed on Twitter that he previewed Apple's long-awaited product. Despite wild claims about a solar recharger, HDTV tuner and two cameras, CNN, the Wall Street Journal, the New York Times, Wired, Macworld, ComputerWorld and others quoted some of the 21 tweets without talking to him or Apple. [See video below for his comments.]
In another case, the Huffington Post -- a five-year-old news and commentary site with paid journalists -- was tricked by writer pretending to be from a legendary European financial dynasty. This month the high-profile site yanked posts by "Stefan de Rothschild" and said he "had misrepresented himself and was blogging under a false identity, part of an elaborate online hoax."
During the 2008 presidential campaign, two filmmakers hoodwinked MSNBC, the Los Angeles Times and a national magazine by creating a fictitious Republican adviser who claimed vice-presidential nominee Sarah Palin didn't know Africa was a continent. And in a series of viral wildfires, premature death reports spread via social media about stars such as Bill Cosby (this month), Kanye West (last fall), Johnny Depp, Eminem, Britney Spears, Miley Cyrus, Matt Damon and others.

Prankster's tweet: "I've been beta testing the Apple tablet for the past two weeks and it's amazing." -- Jason Calacanis, Los Angeles entrepreneur (@jason)

Bill Cosby says: "About 10 hours ago, an Internet hoax started that said Bill Cosby is dead. . . . And now, ladies and gentlemen, for my rebuttal: I'm alive!" -- Feb. 6, 2010 note on his website

Kanye West friend's tweet: "It's totally disrespectful to make up a story like this [his death]. . . . U wouldn't want someone to say that about u." -- Amber Rose, singer's girlfriend, October 2009
Front Page Talking Points
is written by Felix Grabowski and Alan Stamm for NIEonline.com, Copyright 2013
We welcome comments or suggestions for future topics:
Click here to Comment
Front Page Talking Points Archive
►Federal safety board urges tougher drinking-and-driving cutoff limit to match other nations
►Northeast braces for noisy invasion: Flying cicada bugs return after hiding for 17 years
►U.S. military prison at Guantanamo, Cuba, remains a tricky problem for President Obama
►Doctors warn about serious health risks from 'The Cinnamon Challenge' video craze
►Earth Day on April 22 focuses attention on how we can protect the natural environment
►Thousands of past players take on the National Football League over brain injuries
►North Korean missile threats create concern and U.S. show of military force
►South Africa reflects on the huge legacy of Nelson Mandela, hospitalized at 94
►They come from space: NASA seeks money to spot and deflect risks from large asteroids
►This 'March Madness' basketball tournament season is special – the 75th in history