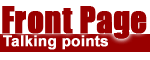 FOR THE WEEK OF AUG. 23, 2010
Christian or Muslim? President's faith is fuzzy to a growing share of Americans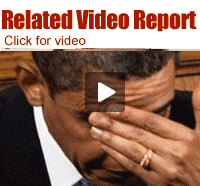 Plans for a mosque and Muslim community center several blocks from the 9/11 terrorist attacks in Manhattan continue to make news. Look for an article, column or editorial cartoon about the issue.

Besides being president, Barack Obama is a husband, a father and -- this week -- a vacationer. Find a photo or article about the First Family at Martha's Vineyard, an island off Cape Cod, Mass.
Like any political leader, this president has fans and foes. Check the opinion pages or reader forums for a commentary from either side.
Our president's Christian religion seems like a well-reported fact. News photos show the First Family attending church in Washington, D.C., and currently at Martha's Vineyard, Mass. During the 2008 campaign, his past attendance at an outspoken minister's Chicago church became an issue briefly. Yet a new survey of 3,000 Americans shows a sizable, growing number of people think Barack Obama is a Muslim, while those saying he is a Christian have declined.
More than a year and a half into his presidency, the Pew Research Center found that nearly one-in-five adults (18 percent) say Obama is a Muslim, up from 11 percent in March 2009. The 34 percent (about one-third) who know he's a Christian is down sharply from 48 percent in 2009. And get this: The largest share of new survey respondents -- 43 percent -- were unsure of Obama's religion.
In response, a White House spokesman said the president "is obviously a Christian. He prays every day."
The mistaken belief that he's a Muslim is more widespread among his political opponents than among backers. Phone questioning in English and Spanish wrapped up in early August, before recent presidential comments about a proposed Muslim mosque near the former World Trade Center site. Obama defended Muslim Americans' "right to build a place of worship and a community center on private property in Lower Manhattan, in accordance with local laws and ordinances."

Democratic commentator says: "I really don't have an explanation, just like I don't have an explanation for the fact that you see some of these polls that a quarter of the people believe he was born outside the country." -- James Carville, former aide to President Bill Clinton

Minister says: "The president's problem is that he was born a Muslim, his father was a Muslim. ... His father gave him an Islamic name. ... The Islamic world sees the president as one of theirs." -- Rev. Franklin Graham, head of the Billy Graham Evangelistic Association

Columnist says: "What happened to the idea that the Internet Age would make everybody smarter? You can lead people to knowledge but you can't make them think." -- Clarence Page, Chicago Tribune
Front Page Talking Points
is written by Felix Grabowski and Alan Stamm for NIEonline.com, Copyright 2013
We welcome comments or suggestions for future topics:
Click here to Comment
Front Page Talking Points Archive
►Federal safety board urges tougher drinking-and-driving cutoff limit to match other nations
►Northeast braces for noisy invasion: Flying cicada bugs return after hiding for 17 years
►U.S. military prison at Guantanamo, Cuba, remains a tricky problem for President Obama
►Doctors warn about serious health risks from 'The Cinnamon Challenge' video craze
►Earth Day on April 22 focuses attention on how we can protect the natural environment
►Thousands of past players take on the National Football League over brain injuries
►North Korean missile threats create concern and U.S. show of military force
►South Africa reflects on the huge legacy of Nelson Mandela, hospitalized at 94
►They come from space: NASA seeks money to spot and deflect risks from large asteroids
►This 'March Madness' basketball tournament season is special – the 75th in history