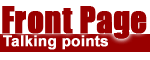 FOR THE WEEK OF OCT. 04, 2010
Rutgers student's suicide again spotlights the consequences of cyberbullying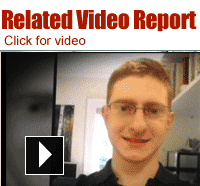 References to YouTube, Facebook and Twitter abound throughout your newspaper today, espcially in the ads. Why? What's the the draw for advertisers to be on your social network?

Bullying is a hot-button issue these days. Craft a letter to the editor as a class to voice your concern over the topic and list the ways you think your school should combat the problem.
Have you ever been bullied? Do you know someone who has? What was the outcome? Is it still going on?
Grief and outrage over the discovery of a Rutgers University freshman's suicide last week continues to reverberate on college campuses and high schools across the country. Tyler Clementi is the 13th teen to commit suicide because of alleged cyberbullying, prompting renewed calls for compassion in online conduct as well as legislation to deal with cyber harassment. Clementi's roomate and another student now face serious criminal charges, including invasion of privacy.
Excerpts from an NPR panel discussion on the tragedy

Psychiatrist says: "The tools of the Internet enabled this cruel or sadistic behavior to be amplified and publicized, not just on the campus, but throughout the world. And that really contributed to the extreme emotional reaction that the student had and his impulsive decision to take his life."
-- DR. JEFF LIEBERMAN
Department of psychiatry chairman, Columbia University

Politician says: "Those people who helped to lead him to that bridge are going to have to bear that responsibility for the rest of their lives."
-- CHRIS CHRISTIE
New Jersey Governor

Journalist says: "I think it would be great if we came out of this with something we could call the Rutgers rules, which is where -- teach the students where you have an expectation of privacy, for example, in your dorm room, and the cardinal rule of consent. It is OK to broadcast something -- you can exchange information consensually, but not without the consent of the person who is being videotaped."
-- WILLIAM SALETAN
National Correspondent, Slate.com
Ironically, the same malevolent Internet that tormented Celemnti could have provided him some assistance. Googling "suicide prevention" delivers links to:

Front Page Talking Points
is written by Alan Stamm for NIEonline.com, Copyright 2013
We welcome comments or suggestions for future topics:
Click here to Comment
Front Page Talking Points Archive
►Northeast braces for noisy invasion: Flying cicada bugs return after hiding for 17 years
►U.S. military prison at Guantanamo, Cuba, remains a tricky problem for President Obama
►Doctors warn about serious health risks from 'The Cinnamon Challenge' video craze
►Earth Day on April 22 focuses attention on how we can protect the natural environment
►Thousands of past players take on the National Football League over brain injuries
►North Korean missile threats create concern and U.S. show of military force
►South Africa reflects on the huge legacy of Nelson Mandela, hospitalized at 94
►They come from space: NASA seeks money to spot and deflect risks from large asteroids
►This 'March Madness' basketball tournament season is special – the 75th in history
►Coming soon to your screen: Facebook changes its news feed to give users more content choices