Order online!
Now you can register online to start getting newspapers in your classroom.


Fill out the order form
---
Online Verification
We need your help!
We need you to complete a form (link below) to verify receipt of newspapers you requested for classroom instruction. This verification is required by our auditors and must be on file in order for you to continue receiving sponsored newspapers. Thank you for your assistance!

Fill out the Verification form
Welcome to
Newspapers in Education!
Newspapers in Education is a program that promotes literacy through the use of the newspaper as an instructional aid in the classroom. The Clovis News Journal partners with educators and local businesses to provide classroom copies for local and area teachers to use as a teaching tool at no cost to the schools or the teachers. We can help diminish the battle with literacy one classroom at a time.
For more information or to order classroom copies or curriculum guides e-mail Lynn Berry at lberry@cnjonline.com or call 575-769-1996.
---
Online Extras
(Updated every Monday)
Resources to help you put the Clovis News Journal to work in your classroom

---
Classroom Caption Contest!
►Win a book by creating a caption for this week's lesson
This week's lesson:
Disasters put focus on regulations
►
Download the lesson
►
Archive of past lessons
►
Teacher comments
---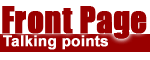 ►Federal safety board urges tougher drinking-and-driving cutoff limit to match other nations

-- Front Page Talking Points Archive
---

Diversity, multiculturalism, worldwide events. You'll find plenty for classroom discussions in this listing of events.
---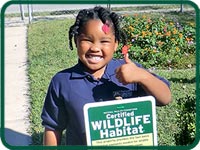 May is Garden for Wildlife Month!
Plant a Schoolyard Garden at Your School
To help reconnect today's children to the outdoors, National Wildlife Federation assists schools in developing outdoor classrooms called Schoolyard Habitats®, where educators and students learn how to attract and support local wildlife.
These wildlife habitats become places where students not only learn about wildlife species and ecosystems, but also outdoor classrooms where they hone their academic skills and nurture their innate curiosity and creativity.
---
Audio
Daily Science Webcasts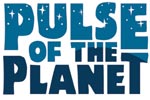 Corn - Monoculture
Fewer varieties of corn threatens the heritage of a Mesoamerican culture.
Play Audio
-- May 23, 2013
---

Tap the wealth of information in your newspaper as a teaching tool:
NIE Special Report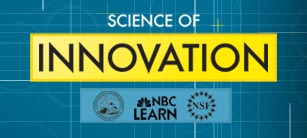 Whether its from the simple desire to help others, our environment, or our way of life, innovation is a process that begins with imagination and results in the creation of something of value for society. NBC Learn, in collaboration with the National Science Foundation, the U.S. Patent and Trademark Office and the National Science Teachers Association, explores the process of innovations in this compelling 11-week video series.
---

Google Glass Causing Congressional Privacy Concerns
►Discussion prompts & video archive.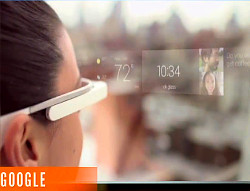 ---
►

Mayan pyramid destroyed in Belize
Answer FIVE Geography questions each week based on major news events.
►
Archive of Geography quizzes
---
This week's word in the news: INITIATE
DEFINITION:
To set going by taking the first step; begin.
---
FOUND IN THE NEWS:
Troopers initiated a pursuit of the vehicle at the rest area on Interstate 71 just north of the Ohio 123 exit east of Lebanon, troopers said.
►The Dayton Daily News -- 05/20/2013
---
---