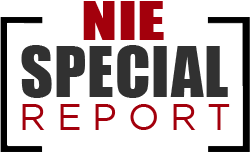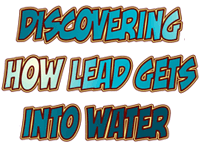 A new lesson from the Fighting With Food project guides middle and high school students through the chemistry of how metals get into water, the toxicity of lead, and how nutrition can help combat the health effects of lead exposure.
---
Complete Sixth Grade
Sustainability Curriculum
Publix Super Markets, Inc. has joined efforts with FPES (Florida Press Educational Services) to bring this program to sixth grade students. This FREE NIE Program will show your sixth grade students how to become responsible members of the planet, and to respect all of the resources that it has to offer.
Downloads:
►Flip Chart for Interactive White Boards
Note: Only classrooms with white boards will be able to run this file.
---
Lesson plans for use with the e-Edition on Interactive White Boards
Included are basic lessons for an Elementary, Middle and Secondary classroom that can be utilized to introduce Language Arts and Social Studies activities.
►Middle School Social Studies Lesson Plan
►Middle and High School Language Arts Lesson Plan
►High School Social Studies Lesson Plan
►Elementary Social Studies Lesson Plan
►Elementary and Middle School Language Arts Lesson Plan

Psychiatry - Power of Labeling
Could simply being told you have a specific mental disorder effect your chances of recovery?
-- Jul 29, 2016
---
Psychiatry - Periodic Table for the Mind
Computational Psychiatry aims to create a periodic table for the human mind, coupled with new kinds of technologies for studying social interactions.
-- Jul 28, 2016
---
Psychiatry - Redefining Disorders
Sometimes there may be a fine line between what we call normal and what is not.
-- Jul 27, 2016
---
Monkeys - Habituate
Feed a wild monkey, and you may alter its reproductive cycle.
-- Jul 26, 2016
---
Earthquake Prediction
Although we can't pinpoint precisely when and where earthquakes will occur, we can still be prepared for them.
-- Jul 25, 2016
---