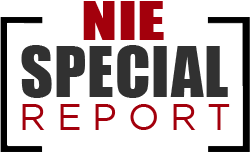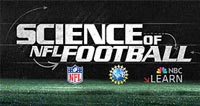 Think you know football? Ok, what's a prolate spheroid? This 10-part video series focuses on the science behind NFL football.
---
Complete Sixth Grade
Sustainability Curriculum
Publix Super Markets, Inc. has joined efforts with FPES (Florida Press Educational Services) to bring this program to sixth grade students. This FREE NIE Program will show your sixth grade students how to become responsible members of the planet, and to respect all of the resources that it has to offer.
Downloads:
►Flip Chart for Interactive White Boards
Note: Only classrooms with white boards will be able to run this file.
---
Lesson plans for use with the e-Edition on Interactive White Boards
Included are basic lessons for an Elementary, Middle and Secondary classroom that can be utilized to introduce Language Arts and Social Studies activities.
►Middle School Social Studies Lesson Plan
►Middle and High School Language Arts Lesson Plan
►High School Social Studies Lesson Plan
►Elementary Social Studies Lesson Plan
►Elementary and Middle School Language Arts Lesson Plan

Cybersecurity - Hacker to Defender
"The school administrator gave me my own network to play with in class so I would leave her network alone."
-- Dec 7, 2016
---
Sinterklaas
Change Santa Claus's team of reindeer into a single white horse, and replace his costume with a bishop's robes, and you'll begin to get a picture of the Netherlands' Sinterklaas.
-- Dec 6, 2016
---
Klausjagen - Celebration
With bells, whips and candles, a Swiss village celebrates St. Nicholas' Day.
-- Dec 5, 2016
---
Sustainable Chemistry - Spinning Water
Why is the manufacturing of electric thin films like an amusement park ride?
-- Dec 2, 2016
---
Hindukush Beekeeping - Honey Hunters
In the high cliffs of the Himalayas, colonies of bees produce prized honey - helping to sustain local ecosystems.
-- Dec 1, 2016
---