Common Core State Standard
SL.CCS.1/2/3/4 Grades 6-12: An essay of a current news event is provided for discussion to encourage participation, but also inspire the use of evidence to support logical claims using the main ideas of the article. Students must analyze background information provided about a current event within the news, draw out the main ideas and key details, and review different opinions on the issue. Then, students should present their own claims using facts and analysis for support.
FOR THE WEEK OF NOV. 17, 2014
Why 'net neutrality' is in the news and how it affects you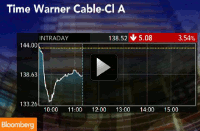 Read another article about technology or electronics and list two facts.

Find coverage of a different issue being debated in Washington. Summarize a key point by each side.
Look for any other uncommon phrase like "net neutrality" and tell whether it's defined clearly
A political argument in Washington involves something we use daily – Internet access. President Obama wants the government to treat all Internet traffic equally. He suggests banning higher rates to move content more quickly for massive data senders such as Netflix and other streaming video services. His embrace last week of what's called "net neutrality" takes the side of consumer groups and others who fear a less regulated Internet means slower download speeds and higher costs. On the other side are Republicans and broadband cable companies such as Comcast, Verizon, AT&T and Time Warner, which say the president's approach will hurt businesses, slow innovation and cost jobs.
Net neutrality means that Internet service providers shouldn't block, slow or manipulate data moving across their networks or be allowed to set aside a "fast lane" letting some content load more quickly than the rest. Obama directs the Federal Communications Commission (FCC) to reclassify broadband services as public utilities such as phone companies, radio stations or broadcast TV. He wants to prohibit providers from selling higher-speed priority service for entertainment distribution or other high-volume traffic.
"We cannot allow Internet service providers to restrict the best access or to pick winners and losers in the online marketplace for services and ideas," he says in a statement. "Companies who connect you to the world have special obligations not to exploit the monopoly they enjoy over access in and out of your home or business."
Sen. Ted Cruz, a Republican critic from Texas, says: "Net neutrality is Obamacare for the Internet. The Internet should not operate at the speed of government." But Republicans in Congress may not be able to stop network neutrality regulations, although the FCC is independent and needn't do what a president asks. The agency does have authority to reclassify Internet service and the president can veto any congressional bill to prohibit neutrality rules.

President says: "There is no higher calling than protecting an open, accessible and free Internet." – Nov. 10 statement

Critic says: "We are stunned the president would abandon the longstanding, bipartisan policy of lightly regulating the Internet." -- Michael Powell, head of the National Cable and Telecommunications Association

Journalist says: "We all should have fast internet, the same way we all should have access to the same roads. I'm pretty sure that's not a radical position, and I'm certain it's not a Republican or Democratic position." -- Ron French, Bridge Magazine (Lansing, Mich.)
Front Page Talking Points
is written by Alan Stamm for NIEonline.com, Copyright 2014
We welcome comments or suggestions for future topics:
Click here to Comment
Front Page Talking Points Archive
►Why 'net neutrality' is in the news and how it affects you
►Why you hear about 'net neutrality' and how its affects you
►Space place crash makes trips by 'tourist' astronauts seem further out there
►Here's why midterm elections Tuesday in all states are important
►Cable TV and dish antennas lose popularity as digital streaming expands
►Federal response to Ebola grows as missteps spread concern
►Video games can lift young players' mood and social skills if not used excessively, new study suggests
►University of Michigan football controversy renews focus on concussion risks
►Millions of miles from Earth, a U.S. spacecraft orbits Mars to explore its atmosphere
►Auto racing goes green: Battery-powered cars reach 140 mph in new Formula E series