Common Core State Standard
SL.CCS.1/2/3/4 Grades 6-12: An essay of a current news event is provided for discussion to encourage participation, but also inspire the use of evidence to support logical claims using the main ideas of the article. Students must analyze background information provided about a current event within the news, draw out the main ideas and key details, and review different opinions on the issue. Then, students should present their own claims using facts and analysis for support.
FOR THE WEEK OF OCT. 27, 2014
Cable TV and dish antennas lose popularity as digital streaming expands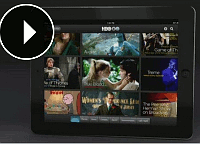 Look for coverage of a TV show or actor and list at least two things you learn.

Read other entertainment news and summarize how it could affect you – or why it's unlikely to.
Now try to find an article about technology that's changing our lives, or already did. Summarize key points.

Many Americans – probably including you -- don't watch TV the way your grandparents did. Except for live sports, there's not much reason to tune in at a scheduled time. Your generation and young adults often watch videos from Netflix or Hulu Plus. Those digital streaming options without ads are expanding.

CBS, the only big broadcast network not on Hulu, just started streaming videos on a service called CBS All Access. HBO will start selling a version of its service online in 2015, the company said last week. Dish, Sony, and Verizon plan similar moves by the middle of next year. Disney also shows interest in direct-to-viewer programming that bypasses a cable or satellite dish service. They all want to reach "young consumers in the place and manner in which they watch," New York Times media columnist David Carr wrote last week. An online survey of 1,159 people two months ago shows that 24 percent of those aged 18 to 34 don't subscribe to a traditional pay-TV distributor. Sixty-one percent pay for streaming video. The number of Americans who buy TV programming through cable, satellite or fiber services fell by more than a quarter of a million in 2013, the first full-year decline, according to another research firm.

Research firm says: "Younger generations are more likely to watch an original series online, with 45 percent of them watching via the Internet, including 13 percent doing so exclusively." – comScore of Reston, Va.

Journalists say: "CBS, HBO and other media giants are placing multiple bets on the future of TV -- so that they're protected no matter what happens." – Brian Stelter and Frank Pallotta at CNN.com

Magazine writer says: "Younger Americans . . . find the mess of streaming options "easier to deal with than a cable box and a Comcast representative." – Derek Thompson in The Atlantic
Front Page Talking Points
is written by Alan Stamm for NIEonline.com, Copyright 2014
We welcome comments or suggestions for future topics:
Click here to Comment
Front Page Talking Points Archive
►Cable TV and dish antennas lose popularity as digital streaming expands
►Federal response to Ebola grows as missteps spread concern
►Video games can lift young players' mood and social skills if not used excessively, new study suggests
►University of Michigan football controversy renews focus on concussion risks
►Millions of miles from Earth, a U.S. spacecraft orbits Mars to explore its atmosphere
►Auto racing goes green: Battery-powered cars reach 140 mph in new Formula E series
►Videogame 'athletes:' Are you college scholarship material?
►Meet an extinct beast: Newly identified dinosaur had a 37-foot neck, 30-foot tail
►E-cigarettes prompt new health concerns about young users, targeted with ads and flavors
►Strong arm: Mo'ne Davis, 13, becomes a national baseball star with her blazing fastball