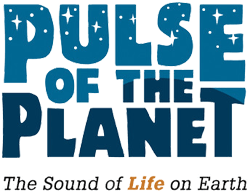 ---
Swarming - Pulse of the Planet 22Feb18
On city sidewalks we can walk without bumping into each other. Is that Swarming?
-- Feb 22, 2018
---
Preventing Lyme Disease 21Feb18
Planning a walk in the woods? Some tips on avoiding ticks.
-- Feb 21, 2018
---
Lyme All the Time 20Feb18
Disease-carrying ticks can be active year-round.
-- Feb 20, 2018
---
Lyme Disease is Spreading. 19Feb18
Since this report was initially filed, the CDC now estimates there are 300,000 cases of Lyme in the US each year.
-- Feb 19, 2018
---
Breathing in Memories 16Feb18
They're playing our smell.
-- Feb 16, 2018
---