NASA's Space Place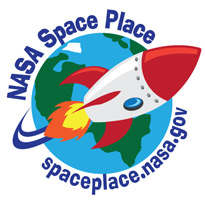 Staying on Course
Sun, stars, compasses, sextants, clocks, charts, maps, GPS devices . . . we humans have used them all to help us find our way around. None of these navigation aids is built into our bodies, though. These methods all depend on reading nature's signs and using tools.
Many other creatures on our planet can navigate just fine without any extra tools. True, they may use the Sun or even the stars as clues. But they are not using tools to take measurements or math to make calculations, the way people do. Yet many insects, birds, mammals, fish, and even reptiles can travel hundreds or thousands of miles to find one special location where they feed or breed. How do they do it?
Many animals use the Sun. Bees are a good example. When a worker bee is scouting for food (flowers) for her hive-mates, she takes note of the angle of the Sun with respect to the direction to the food. She returns to the hive to spread the word. She does a "wiggle-waggle" dance. The angle of her dance in relation to the top of the hive is the direction of the food in relation to the Sun. The number of waggles indicates the distance to the food. She keeps up the dance for hours, but somehow knows that the Sun is moving. She changes the angle of her dance to exactly match the change in direction of the Sun.
Some birds navigate by the stars as they continue their long migration flights at night. African dung beetles use the Milky Way as a navigation aid! Some animals navigate by their sense of smell. Salmon and other fish may use an "odor map" of sorts to return to the exact spot in a river where they were hatched.
The Earth's magnetic field provides strong navigation clues for some animals. Homing pigeons use magnetic lines of force, along with other clues, to find their way home, no matter where or how far away a human "pigeon racer" may carry them just for sport. There is some evidence that pigeons may also use "sound maps" to help them navigate.
For homing pigeons who depend on Earth's magnetic lines of force to find their way home, what if those magnetic lines of force get disturbed? They often do, you know. Find out at http://spaceplace.nasa.gov/pigeons.
This article was written by Diane K. Fisher and provided by the Jet Propulsion Laboratory, California Institute of Technology, under a contract with the National Aeronautics and Space Administration.

These common cranes are long-distance migrators. How do they know where they are going?