NASA's Space Place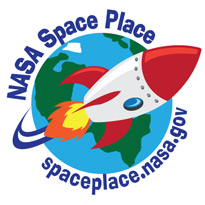 A Quiet Sun Awakes From Its Slumber
Alex H. Kasprak
National Aeronautics and Space Administration
To most of us, the sun might as well be a massive light bulb in the sky. Each day it looks the same. But if you were to somehow take a space ship to its surface, you would see a constantly changing world.
Sometimes the surface of the sun is quiet. It's just a simple million degree burning ball of unimaginably hot gas. Sometimes there are massive eruptions. These eruptions shoot particles out into the solar system at nearly the speed of light.
Scientists have noticed that there are times when crazy things like eruptions happen more often. In fact, they have noticed a pattern. The sun seems to go from quiet, to exciting, and back again every 11 years. This is called the solar cycle.
But the sun seems to be playing tricks on us these days. Right now we are supposed to be at the part of the cycle where all these exciting things happen. But for much of this past year the sun has been mysteriously quiet. Apparently somebody forgot to tell the sun it was time for a show.
Or maybe the sun overslept. Just a few weeks ago it unleashed a flurry of activity. Over 20 massive eruptions shot out from the sun in less than a week. These eruptions make for a great show for all the special telescopes NASA has pointed at the sun.
Scientists are not entirely sure what causes the solar cycle. Sometimes it seems like the sun doesn't even follow the cycle at all! Understanding the solar cycle is an important question in science. Solar activity can affect how warm our planet is. And eruptions from the sun can create problems for things like satellites and electronics on Earth.
This latest solar puzzle just goes to show how much more there is to learn about our powerful and mysterious sun.
Learn more about solar cycles and other solar weather at NASA's Space Place: http://spaceplace.nasa.gov/solar-cycles.
A massive solar eruption. Credit: NASA/SDO/GSFC.