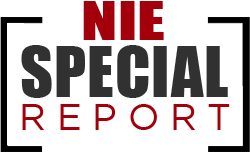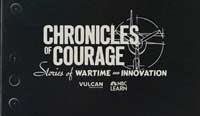 10 new videos and lessons
This 2nd installment completes the 20-part series and continues the exploration of aviation technology and the social impact of war on our nation and the world.
---
Complete Sixth Grade
Sustainability Curriculum
Publix Super Markets, Inc. has joined efforts with FPES (Florida Press Educational Services) to bring this program to sixth grade students. This FREE NIE Program will show your sixth grade students how to become responsible members of the planet, and to respect all of the resources that it has to offer.
Downloads:
►Flip Chart for Interactive White Boards
Note: Only classrooms with white boards will be able to run this file.
---
Lesson plans for use with the e-Edition on Interactive White Boards
Included are basic lessons for an Elementary, Middle and Secondary classroom that can be utilized to introduce Language Arts and Social Studies activities.
►Middle School Social Studies Lesson Plan
►Middle and High School Language Arts Lesson Plan
►High School Social Studies Lesson Plan
►Elementary Social Studies Lesson Plan
►Elementary and Middle School Language Arts Lesson Plan


Common Core State Standard
SL.CCS.1/2/3/4 Grades 6-12: An essay of a current news event is provided for discussion to encourage participation, but also inspire the use of evidence to support logical claims using the main ideas of the article. Students must analyze background information provided about a current event within the news, draw out the main ideas and key details, and review different opinions on the issue. Then, students should present their own claims using facts and analysis for support.
FOR THE WEEK OF JUNE 26, 2017
Crusaders with clout: Tech field billionaires donate big-time to improve U.S. schools


Summarize key point in other technology or education coverage.

Find a workplace or job in an article. Do you think digital tools or knowledge are useful? If so, try to imagine how.

Now look for a student's quote or face. Why is she or he in the news?
You already know that digital technology is vital to education, but you may not realize that some American tech industry leaders are improving schools with teaching innovations, experimental programs and money (lots of it). Facebook founder Mark Zuckerberg, the head of Netflix and billionaires in California's Silicon Valley finance classroom experiments aimed at reshaping U.S. education. "Through their philanthropy," The New York Times reports, "they are influencing the subjects that schools teach, the classroom tools that teachers choose and fundamental approaches to learning."
In more than 100 schools nationwide, Facebook is testing free software it helped design to give students more control by picking assignments and working at their own pace. Teachers are on hand to guide them. In Maryland, Texas, Virginia and elsewhere, Netflix-like algorithms determine which math lessons students see. And in San Francisco, middle school principals compete for $100,000 "innovation grants" encouraging them to think and act like start-up business executives.
One popular example of outreach benefits the tech industry itself, while also helping schools and students. Code.org, a nonprofit group financed with more than $60 million from Silicon Valley big shots and their companies, wants U.S. public school to teach programming – a goal that would make it easier for the donors to find trained workers. So far, the charity has helped more than 120 districts introduce computer science classes and has led training workshops for more than 57,000 teachers. Its free coding programs, called Hour of Code, have attracted more than 100 million students.

Billionaire says: "I encourage every CEO in this room to adopt a public school. It doesn't take much to walk down there, meet the principal and ask one question: 'How can I help improve this school?'" – Marc Benioff, head of Salesforce, at a fall 2016 tech industry conference

Foundation leader says: "Given the changes in innovation that are underway with artificial intelligence and automation, we need to try everything we can to find which [education] pathways work." -- Emmett Carson, Silicon Valley Community Foundation

Professor says: "They have the power to change policy, but no corresponding check on that power. It does subvert the democratic process." -- Megan Tompkins-Stange, University of Michigan
Front Page Talking Points
is written by Alan Stamm for NIEonline.com, Copyright 2017
We welcome comments or suggestions for future topics:
Click here to Comment
Front Page Talking Points Archive
►Crusaders with clout: Tech field billionaires donate big-time to improve U.S. schools
►Rifle fire at U.S. House baseball practice: Gun debate suddenly is more personal for Congress
►Not Harvard-worthy after all: Social media missteps are costly for at least 10 high school grads
►U.S. pullout undercuts global climate agreement aimed at protecting planet
►History and healing: Civil War generals come off their pedestals in the South
►Department stores and malls may be an endangered species as more of us shop online
►Trump dismissal of FBI director James Comey will have long-lasting political and maybe legal fallout
►'Smart driving' apps keep new motorists safety-conscious and keep parents more at ease
►Symbolic benchmark: President Trump and others look at his first 100 days in office
►Bleached-out coral, a climate change sign, alarms scientists for a second straight year