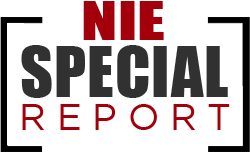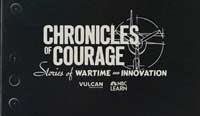 10 new videos and lessons
This 2nd installment completes the 20-part series and continues the exploration of aviation technology and the social impact of war on our nation and the world.
---
Complete Sixth Grade
Sustainability Curriculum
Publix Super Markets, Inc. has joined efforts with FPES (Florida Press Educational Services) to bring this program to sixth grade students. This FREE NIE Program will show your sixth grade students how to become responsible members of the planet, and to respect all of the resources that it has to offer.
Downloads:
►Flip Chart for Interactive White Boards
Note: Only classrooms with white boards will be able to run this file.
---
Lesson plans for use with the e-Edition on Interactive White Boards
Included are basic lessons for an Elementary, Middle and Secondary classroom that can be utilized to introduce Language Arts and Social Studies activities.
►Middle School Social Studies Lesson Plan
►Middle and High School Language Arts Lesson Plan
►High School Social Studies Lesson Plan
►Elementary Social Studies Lesson Plan
►Elementary and Middle School Language Arts Lesson Plan


---
For Grades 5-8 , week of Nov. 21, 2011

1. Record-Breaking Coaching
In sports, coaches who win keep their jobs. Coaches who don't win usually find themselves looking for new employment. Mike Krzyzewski, known as "Coach K," doesn't have to worry about losing his job as head coach of the men's basketball team for Duke University in North Carolina. This month, he became the "winning-est" coach in the history of men's Division I college basketball with 903. With his record-breaking win over Michigan State, his record after 37 seasons was 903 wins and 284 losses. Coach K said in an Associated Press article that he wanted to set the record for the sake of his players, not himself, and noted that having the record would hold more significance for him after he retires. Find and read a newspaper article about a great coach. Write an opinion piece about why you think that coach is outstanding.
Core/National Standards: Writing arguments to support claims with clear reasons and relevant evidence
2. Taking Responsibility
On November 20, 1945, the Nuremberg trials began. At these trials, an international group judged German Nazi leaders to hold them accountable for the crimes committed during the Holocaust in World War II. Defendants were charged with "crimes against humanity" for executing, torturing or making slaves of ethnic minorities, physically and mentally impaired people, political dissidents and others the Nazis felt stood in the way of global domination. Find an example of something you feel is a human rights violation in newspapers, magazines or the Internet. Discuss as a class what is being done to correct the situation or bring justice for a "crime against humanity."
Core/National Standards: Engaging effectively in a range of collaborative discussions, building on others' ideas and expressing their own clearly; identifying the responses of individuals to historic violations of human dignity involving discrimination, persecution and crimes against humanity.
3. To Shop or Not
Every year at about this time, Christmas ads pop up on television, radio and in the newspaper. Retail stores want you to buy early and buy a lot. The day after Thanksgiving traditionally has been the biggest shopping day of the year. To attract customers, stores have been opening earlier and earlier in recent years. First they opened at 8 a.m. instead of the normal 9 or 10 a.m. Then they went to 6 a.m. and 4 a.m. Now, some stores want to open up on the evening of Thanksgiving rather than waiting for the next day, but according to a New York Times article, that idea isn't going over very well. The article said there has been a strong negative reaction from customers and many are saying that greed is winning out over the rights of employees to enjoy a family holiday. Look in your newspaper for Friday ads and see how many places are opening early. Discuss as a class how you feel about it and if the savings are worth it.
Core/National Standard: Building on others' talk in conversations by linking their comments to the remarks of others.
4. Let Me Speak
Does the First Amendment protection of free speech apply to students in schools? It depends, according to a recent Daily Caller article. A federal court ruled last week that the principal at a California high school had the right to tell students to remove displays of the American flag from their clothing on Cinco De Mayo in May 2010. Judge James Ware based his ruling on the notion that wearing the American flag on a Mexican holiday could have incited violence. Students were told they had to turn their clothes inside out or be sent home. Many students protested the principal's order, saying it violated their right of free speech under the U.S. Constitution. Find a newspaper article about people exercising their freedom of speech to protest a perceived injustice. Summarize what they are protesting in a paragraph or short essay.
Core/National Standards: Writing informative/explanatory texts to examine a topic and convey ideas, concepts and information.
5. A Cut Above
Canton, Ohio, barber Gregory Burnett understands that the economy is hurting just about everyone. When he opened his own barbershop recently, he decided to put a sign up in front of his shop letting clients choose how much they would pay for a haircut. "Times are hard. Pay what you can for a cut," the sign read. Burnett told a Reuters reporter that he hoped maybe a good haircut might mean a new job for someone. Find a newspaper article about a business owner trying to help others, or a business that could help others in some way. Create a mock advertisement for that business using multimedia.
Core/National Standard: Using technology to produce and publish writing and to interact and collaborate with others.