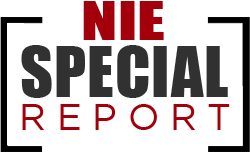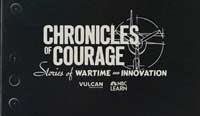 10 new videos and lessons
This 2nd installment completes the 20-part series and continues the exploration of aviation technology and the social impact of war on our nation and the world.
---
Complete Sixth Grade
Sustainability Curriculum
Publix Super Markets, Inc. has joined efforts with FPES (Florida Press Educational Services) to bring this program to sixth grade students. This FREE NIE Program will show your sixth grade students how to become responsible members of the planet, and to respect all of the resources that it has to offer.
Downloads:
►Flip Chart for Interactive White Boards
Note: Only classrooms with white boards will be able to run this file.
---
Lesson plans for use with the e-Edition on Interactive White Boards
Included are basic lessons for an Elementary, Middle and Secondary classroom that can be utilized to introduce Language Arts and Social Studies activities.
►Middle School Social Studies Lesson Plan
►Middle and High School Language Arts Lesson Plan
►High School Social Studies Lesson Plan
►Elementary Social Studies Lesson Plan
►Elementary and Middle School Language Arts Lesson Plan


---
For Grades 9-12 , week of Oct. 24, 2011

1. Edith & Henry
Edith Wharton and Henry James were very accomplished writers of the 19th and 20th centuries. Wharton wrote such books as "The Age of Innocence," "Ethan Frome" and "The House of Mirth." James' writings included "The Turn of the Screw," "Daisy Miller" and "The Portrait of a Lady." Wharton and James were also good friends. This October 26 marks the 111th anniversary of the start of their written correspondence to one another. Look for an article in today's newspaper that amuses, interests or worries you. Write a letter to a friend about it. Now send it!
Core/National Standards: Producing clear and coherent writing in which the development, organization and style are appropriate to task, purpose and audience; using the English language effectively.
2. Global Warming
If you wash a wool sweater in hot water and dry it in the dryer, youre going to pull out a sweater that would fit your third-grade brother or sister. Scientists think the same thing might be happening to several species of animals due to global warming. In a study published in the Nature Climate Change journal, scientists have found that 38 of 85 animals and plants have shown a documented change in size over several decades. For example, a type of Scottish sheep has become 5 percent smaller since 1985. Other shrinking species include the polar bear, iguanas and the hooded robin. Biology researcher Jennifer Sheridan said the theory is that as the climate gets warmer, animals dont need to grow as big. Other scientists say you cant blame global warming exclusively for the shrinking size of different species. Search your newspaper for articles about climate change. Or find an example online. Write an opinion piece supporting or not supporting the theory of global warming.
Core/National Standard: Writing arguments to support claims in an analysis of substantive topics or texts.
3. Occupy Wall Street
What started as a rallying cry against greed on Wall Street in New York City has become a national phenomenon. Occupy Wall Street now has supporters in the form of voters. According to an Associated Press story, a Siena College poll showed 72 percent of New York voters supported a millionaire tax to prevent further cuts in the states budget. Legislation presented by Assembly Speaker Sheldon Silver would require higher taxes for New Yorkers making more than $1 million a year. Other lawmakers are concerned that the higher taxes would drive wealthy New Yorkers, the income taxes they pay and jobs to neighboring states. Protesters with Occupy Wall Street say they are fighting for public programs that have been slashed in the economic downturn and affect the lives of thousands. Find an Occupy Wall Street article in the newspaper. Or find an example online. As a class, debate the issues raised by the Occupy Wall Street protest.
Core/National Standard: Engaging effectively in a range of collaborative discussions with diverse partners.
4. Football and Math
Football is a game of strategy of offense and defense. Its a physical game that requires skill, athletic ability and heart. But its not rocket science. The same cant be said for determining which college football teams should be chosen to play in bowl games and for the National Championship. A committee looks at different polls from organizations, takes into account the views of coaches, runs statistics through computer programs and then votes on who deserves to be number one. Search your newspaper sports section to review team statistics for college football. Or find statistics online. Based on your math, pick two teams you think should play for the national championship. Discuss with your classmates who they think are championship caliber teams.
Core/National Standard: Summarizing, representing and interpreting data on two categorical and quantitative variables.
5. Support Your Thoughts
Some people would rather poke themselves in the eye with a stick than get up and speak in front of an audience. But public speaking is a skill that will serve you well in school and in life. The best thing you can do to when asked to speak in public is to relax and be yourself. Dont try to use a lot of big words, but speak clearly and directly to your audience. Focus on one person if that will help you connect. You should also prepare for your talk. Dont ever try to wing it. Research your topic so you will feel comfortable with it and be able to answer questions. Also practice in front of a mirror or your family. Pick a topic that interests you in the newspaper. Research it and prepare a 15-minute presentation for your class.
Core/National Standard: Presenting information, findings and supporting evidence, conveying a clear and distinct perspective.