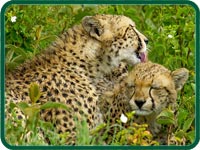 The National Wildlife Federation lesson plans are designed to introduce students to life science, ecology, wildlife biology, scientific identification and observation. All lesson plans are aligned to the National Science Education Standards and organized by grade level.
Resources for the K-3 crowd
►

Sample the menu
---

The Kid Scoop Premium home page.
---

Kid Scoop Teachers
Find new ideas to use the newspaper to teach across the curriculum. Lesson ideas for both print and e-edition newspapers!
---

Kid Scoop Parents Information
Tips for helping your child succeed in school and life, fun educational activities, recipes, crafts, book reviews and more.
---

Kid Scoop
A multi-media education program that brings interactive educational pages, online learning games, comprehension and vocabulary activities, video, web-quest resources, family involvement activities and more!
---

Kid Scoop Activity Pages
Just download and print!
• Standards-based!
• Skill development!
• Hands-on Minds-on Learning fun!
---

Kid Scoop Lesson Library
Lessons Ideas for using the e-edition and print edition of the newspaper in the classroom.
---

Next on Kid Scoop
Learn what's featured on the Kid Scoop page in the coming weeks.
---

How to Draw
Kid Scoop's own artist, Jeff Schinkel, shows you how to draw things with step-by-step directions.
---

Just Plain Weird
Strange stories and amazing facts from Kid Scoop!
---