Singapore turns vacant space into urban farms
Q: Resource-scarce Singapore is turning small vacant pockets of land into space for urban farming as the wealthy city-state strives to ease its reliance on imported food. The island nation imports more than 90 percent of its food, much of it from its neighbors. Can you find Singapore at the southern tip of the Malay Peninsula?
Circle the area on this map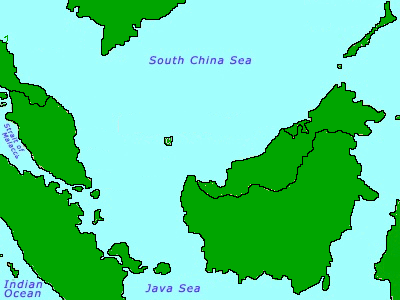 ---
Q: The tiny farms could never feed Singapore's people, but the nation's dependence on imports can leave it exposed to potential supply chain disruptions. What small rich nation's food supply has been endangered by a recent dispute with its neighbors?


A. Liechtenstein



B. Luxembourg



C. Monaco



D. Qatar


Q: Qatar gets most of its wealth from gas and oil. Where do Singapore and the other top richest nations get most of their wealth?


A. Agriculture



B. Financial services



C. Shipping



D. Technology


Q: Singapore has 5.7 million people living on 63 islands with only 272 square miles of land. What island nation has the largest population?


A. Indonesia



B. Japan



C. Philippines



D. United Kingdom


Q: Indonesia is also the world's most populous majority Muslim nation. What is the majority religion in Singapore?


A. Buddhist



B. Christian



C. Muslim



D. Taoist


---
Answers for this quiz: Click here