Chinese buy most "golden visas" in Portugal
Q: Portugal said last week that Chinese are leading the way among non-Europeans in its "golden visa" scheme that gives wealthy immigrants legal residency if they spend at least $578,000 buying Portuguese property. Where is Portugal?
Circle the area on this map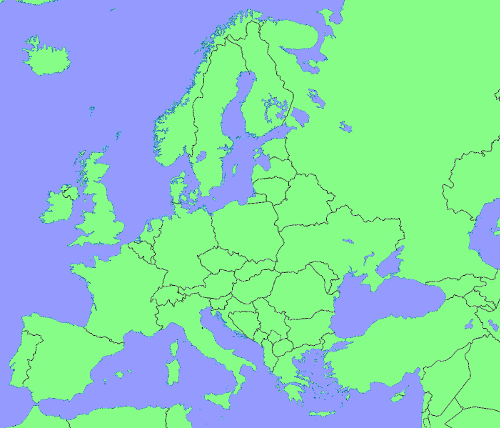 ---
Q: Portugal's new residents also gain visa-free travel through 26 European countries. At least 50 nations also have "golden visa" programs including Portugal's neighbor on the Iberian Peninsula . . .


A. Cyprus



B. Ireland



C. Malta



D. Spain


Q: "Golden visa" schemes allow wealthy immigrants to gain legal residency or even citizenship by investing in real estate, businesses, government bonds or "donating" money to governments. Which of these nations require the most money from "golden" immigrants?


A. Australia



B. Bahamas



C. Ireland



D. United States


Q: In Portugal, some politicians want to scrap the "golden visa" plan, saying it has done little more than raise property prices in the nation's capital. What is the capital of Portugal?


A. Barcelona



B. Lisbon



C. Madrid



D. Rome


Q: Chinese are spending billions on new passports and visas to move their families and/or money away from their homeland. Which nation has attracted the most money from Chinese investors seeking "golden visas"?


A. Australia



B. Canada



C. United States



D. United Kingdom


---
Answers for this quiz: Click here