March Madness is on a march to Minnesota
Q: The NCAA men's basketball tournament begins this week with 68 college teams competing for the chance to play in the national championship game April 8th in Minneapolis, Minnesota. Where is Minnesota?
Circle the area on this map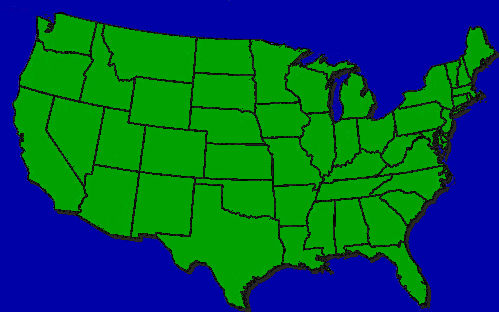 ---
Q: On Sunday, the NCAA announced the college teams playing in its "March Madness" tournament. Where do the Duke "Blue Devils" come from?


A. Florida



B. Georgia



C. North Carolina



D. South Carolina


Q: Where do the Gonzaga "Bulldogs" come from?


A. Arizona



B. California



C. Oregon



D. Washington


Q: Where do the Purdue "Boilermakers" come from?


A. Illinois



B. Indiana



C. Michigan



D. Ohio


Q: Where do the Auburn "Tigers" come from?


A. Alabama



B. Kentucky



C. Mississippi



D. Tennessee


---
Answers for this quiz: Click here