Northern Ireland leaders urge calm after journalist's killing
Q: Two teenagers have been arrested in Northern Ireland as suspects in the killing of a journalist during a riot, police said. Politicians called for calm after the shooting added to concerns about the stability of the region's 21-year-old peace deal. Where is Northern Ireland?
Circle the area on this map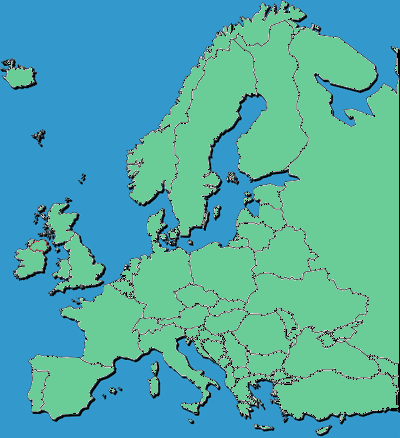 ---
Q: Northern Ireland is . . .


A. An independent nation



B. Part of the Irish Republic



C. Part of the United Kingdom


Q: Journalist Lyra McKee was shot while covering riots in the border town of Londonderry, Northern Ireland's second largest city. What is Northern Ireland's largest city and capital?


A. Belfast



B. Cork



C. Dublin



D. Limerick


Q: The 18-year-old and 19-year-old arrested in killing were believed to be members of a nationalist splinter group that doesn't accept the peace treaty. What other recent development could threaten the agreement?


A. New Irish Republic government



B. British vote to leave European Union



C. NATO troop deployments



D. New tariffs imposed by U.S.


Q: The Troubles in Northern Ireland were often called sectarian violence. What does that mean?


A. Fighting over socialism



B. Fighting over land



C. Fighting over race



D. Fighting over religion


---
Answers for this quiz: Click here