Drones begin delivering medical supplies in Ghana
Q: Automated unmanned aircraft have begun delivering life-saving vaccines, blood and medicines to patients in Ghana, the second African nation to have medical supplies dropped by parachute to remote locations. Where is the West African nation of Ghana?
Circle the area on this map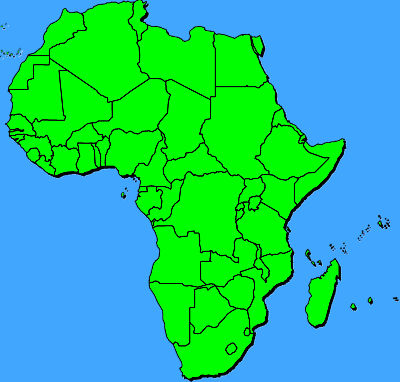 ---
Q: Since 2016, the Californian company Zipline has used unmanned aircraft to deliver critical medicines and blood to hospitals in Rwanda. Rwanda is in what part of Africa?


A. Northern



B. Central



C. Western



D. Southern


Q: Vaccines for polio, tetanus and diptheria supplied by the World Health Organization (WHO) will be among the supplies to be air-dropped to about 2,000 remote clinics in Ghana. WHO also will soon start immunizing children in Ghana for which disease that kills about 435,000 Africans each year, most of them children younger than 5?


A. AIDS



B. Ebola



C. Malaria



D. Sleeping sickness


Q: Ghana was once called the Gold Coast because of the gold deposits which attracted the first Europeans to the area in the 15th century. What commodity became much more profitable for European fortune hunters in what is now Ghana?


A. Diamonds



B. Ivory



C. Oil



D. Slaves


Q: Ghana's coastline was also part of what was known as the Slave Coast on the Gulf of Guinea, which is part of which ocean?


A. Atlantic



B. Pacific



C. Indian



D. Southern


---
Answers for this quiz: Click here