Protests and a general strike paralyze Barcelona, Spain
Q: The city of Barcelona ground to a halt Saturday amid a general strike and the fifth day of protests over long prison sentences for leaders of a movement seeking a separate nation in the Catalonia region of Spain. Where is Spain?
Circle the area on this map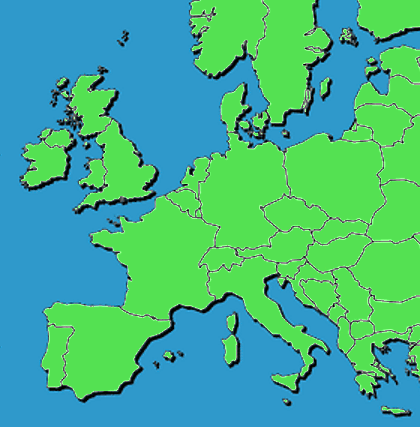 ---
Q: Barcelona is the largest city in the Catalonia region in the northeast corner of Spain. The region borders which nation to the north?


A. France



B. Gibraltar



C. Morocco



D. Portugal


Q: In addition to sentencing the nine independence leaders from nine to 13 years in prison, Spain's Supreme Court also issued a warrant for Catalonia's former leader Carles Puigdemont, who has taken refuge in the European "Low Country" of . . .


A. Austria



B. Belgium



C. Liechtenstein



D. Switzerland


Q: Barcelona is capital of Catalonia and the second most populous city in Spain. Spain's largest city is its capital ...


A. Cordoba



B. Granada



C. Madrid



D. Seville


Q: Barcelona is on what body of water?


A. Adriatic Sea



B. Aegean Sea



C. Levantine Sea



D. Mediterranean Sea


---
Answers for this quiz: Click here