Protests over Minnesota death spread across nation
Q: Video of a Minneapolis police officer kneeling on the neck of a handcuffed black man, George Floyd, for nearly nine minutes as he was dying has sparked violence in the Minnesota city and protests in every state. Where is Minnesota?
Circle the area on this map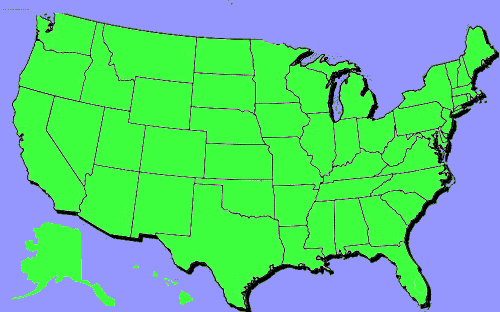 ---
Q: Protests turned violent in Minneapolis where a police station and many businesses were burned. The violence also spread to the state capital . . .


A. Saint Paul



B. Rochester



C. Duluth



D. Fargo


Q: There were news reports of protests over Floyd's death in every state - many were peaceful and some were quite small. Two men were arrested after confronting protesters with a gun during a peaceful demonstration in Manchester, the largest city in which New England state?


A. Connecticut



B. Maine



C. New Hampshire



D. Vermont


Q: While some protests were peaceful, many turned violent with widespread damage, arrests, injuries and some deaths as cities imposed curfews and called in national guard troops. At least five people have died during the protests including two in Indiana's largest city . . .


A. Fort Wayne



B. Indianapolis



C. Kokomo



D. South Bend


Q: Where else in the world has Floyd's death sparked protests?


A. Berlin



B. London



C. Toronto



D. All of the above


---
Answers for this quiz: Click here