Georgia's governor bars cities, counties from requiring face masks
Q: Brian Kemp, the Republican governor of Georgia, last week cancelled local mask mandates adopted by more than a dozen cities and counties as a Covid virus safeguard. Where is his state on this map?
Circle the area on this map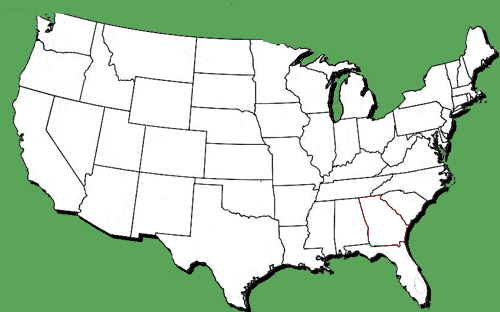 ---
Q: The mayor and council members of Georgia's capital had approved a mask-wearing requirement. What city is the state capital?


A. Savannah



B. Augusta



C. Atlanta



D. Athens


Q: The state's largest newspaper, published in Atlanta, is named the . . .


A. Journal-Constitution



B. Times-Picayune



C. News & Observer



D. Post and Courier


Q: Atlanta was a major civil rights organizing center during the 1950s and 1960s. Historic sites honor a major figure of that movement who was born there. Pick his name.


A. Jesse Jackson



B. James Baldwin



C. Malcolm X



D. Martin Luther King Jr.


Q: Georgia touches five other states. Which one is its western neighbor?


A. Tennessee



B. Alabama



C. Arkansas



D. Florida


---
Answers for this quiz: Click here