Wisconsin and North Carolina lose convention booms to pandemic
Q: The largest cities in Wisconsin and North Carolina expected huge crowds attending this year's Democratic and Republican national conventions to give big boosts to local businesses. But, the covid-19 pandemic forced the political parties to cut their party plans. Where is North Carolina or Wisconsin?
Circle the area on this map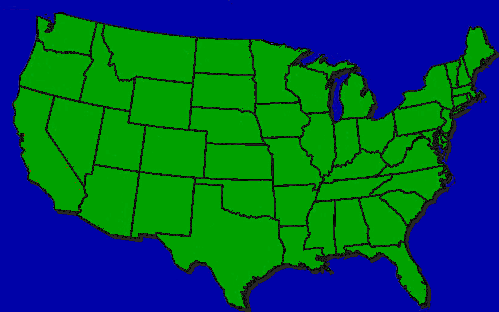 ---
Q: Democrats held a "virtual" online convention last week instead of gathering in which Wisconsin city?


A. Green Bay



B. La Crosse



C. Madison



D. Milwaukee


Q: Only 336 Republican delegates have gathered to vote this week in which North Carolina city?


A. Charlotte



B. Greensboro



C. Raleigh



D. Winston-Salem


Q: When Republicans were looking for another city to host a big celebration, they picked Jacksonville in the "Sunshine State" of . . .


A. Arizona



B. California



C. Florida



D. Texas


Q: Why did the Republicans and Democrats choose North Carolina and Wisconsin as convention sites this year?


A. Biggest states



B. Competitive states



C. Safe states



D. Drew names out of hat


---
Answers for this quiz: Click here