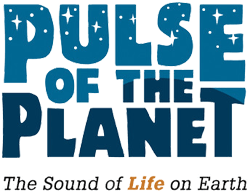 ---
Lyme Disease is Spreading. 19Feb18
Since this report was initially filed, the CDC now estimates there are 300,000 cases of Lyme in the US each year.
-- Feb 19, 2018
---
Breathing in Memories 16Feb18
They're playing our smell.
-- Feb 16, 2018
---
Miasmas - Pulse of the Planet 15Feb18
"If it smells bad, it is bad." Really?
-- Feb 15, 2018
---
The Relentless Sense 14Feb18
There's lots of ways to tune out sights and sounds, but not smells.
-- Feb 14, 2018
---
A Recipe for Algae Blooms? 13Feb18
Fertilizers and nanoparticles can lead to unpleasant consequences.
-- Feb 13, 2018
---