FOR STUDENTS
Take the Last Week in the News Quiz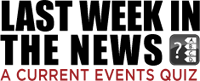 How well do you keep up with the world around you? Take this week's quiz to test your knowledge of recent national and world events.
Interactive Lessons
UPDATED EVERY MONDAY
---

---

---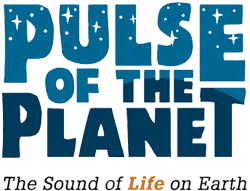 Daily Science Audio webcasts: An exclusive partnership with Pulse of the Planet, updated daily with two-minute sound portraits of Planet Earth. Tracking the rhythms of nature, culture and science worldwide, blending interviews with extraordinary natural sounds.

This Week's lesson:
Tired health workers brace for holiday spike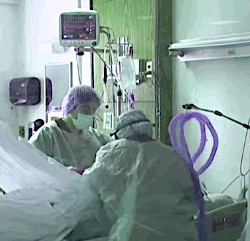 With more than 82,000 people hospitalized, U.S. health authorities braced for further increases in COVID-19 infections, hospitalizations and deaths as the spread of the novel coronavirus accelerated. The CDC issued a "strong recommendation" that Amer...
---

This week's word in the news: POLARIZED
DEFINITION:
Marked by a sharp division, as of a population or group, into opposing factions.
FOUND IN THE NEWS:
Well, maybe not quite that many, but the numbers have been trending upward in recent years as legislators and large blocs of voters are struggling to find their place in an increasingly polarized political environment.
The Minneapolis Star Tribune -- 11/23/2020
CREATE YOUR OWN VOCABULARY QUIZ
⇒ Elementary School
⇒ Middle School
⇒ High School

This Week's lesson:
Why is covid-19 exploding again?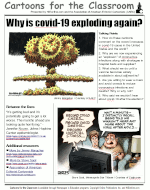 Click here to download this lesson

---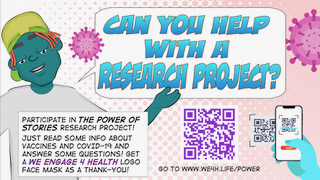 New materials on vaccines and immunizations will be coming soon but first We Engage 4 Health is asking we help them by taking part in phase 2 of their "Power of Stories" research project to help them bring the most effective informational format to the classroom.
---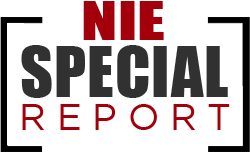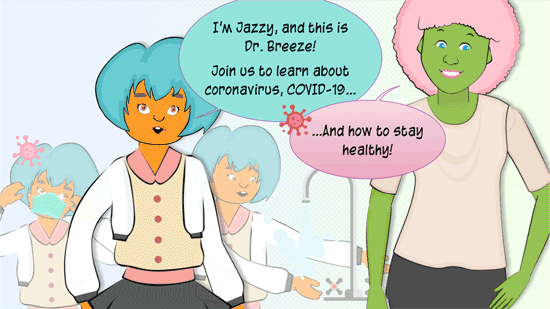 The
Coronavirus Learning Companion
features comic-basis stories and hands-on-activities for all age levels to help better understand the purpose and science behind COVID-19 public health recommendations.
---

Diversity, multiculturalism, worldwide events. You'll find plenty for classroom discussions in this listing of events.
---
©2020 Boston Herald in Education and Online Publications Inc. and NIEonline.com