FOR STUDENTS
Take the Last Week in the News Quiz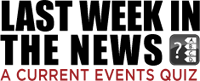 How well do you keep up with the world around you? Take this week's quiz to test your knowledge of recent national and world events.
Interactive Lessons
UPDATED EVERY MONDAY
---

---

This Week's lesson:
Holiday tech gifts: See what's new, imaginative and affordable
Tech devices and accessories that you get or give this gifting season can be practical as well as cool. Some even manage to mix education and fun, such as Hot Wheels TechMods from Mattel ($30). Users build a working toy car by making choices abo...
---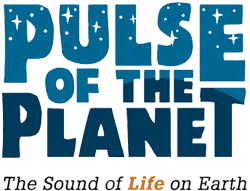 Daily Science Audio webcasts: An exclusive partnership with Pulse of the Planet, updated daily with two-minute sound portraits of Planet Earth. Tracking the rhythms of nature, culture and science worldwide, blending interviews with extraordinary natural sounds.

This Week's lesson:
FBI digging into background of Pensacola shooter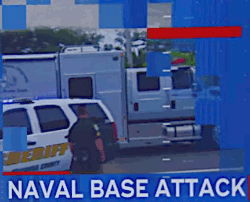 FBI agents are scouring the scene of a shooting at Naval Air Station Pensacola and digging evidence into the background of the alleged shooter, who killed three people and wounded 10 others before he was killed. He was a Saudi pilot, and one of sever...
---

This week's word in the news: TENET
DEFINITION:
A principle or belief honored by a person or, more often, a group of people.
FOUND IN THE NEWS:
Bloomberg's plan focuses on five basic tenets: requiring more effective background checks, keeping guns out of the wrong hands, banning assault weapons, spending more on enforcement of gun laws and violence intervention programs, and repealing the 2005 law that granted broad legal immunity to gun manufacturers whose products are used in a shooting.
The Denver Post -- 12/09/2019
CREATE YOUR OWN VOCABULARY QUIZ
⇒ Elementary School
⇒ Middle School
⇒ High School

This Week's lesson:
Are we fiddling as the planet burns?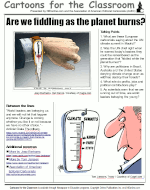 Click here to download this lesson

---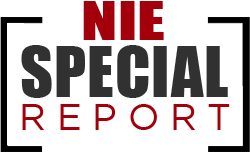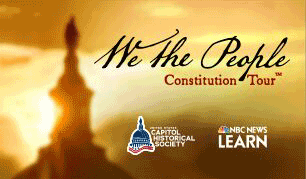 In honor of Constitution Week, "We the People" delves into the living history and modern-day implications of the formative document with a five-part video series.
---

Diversity, multiculturalism, worldwide events. You'll find plenty for classroom discussions in this listing of events.
---
©2019 Boston Herald in Education and Online Publications Inc. and NIEonline.com