---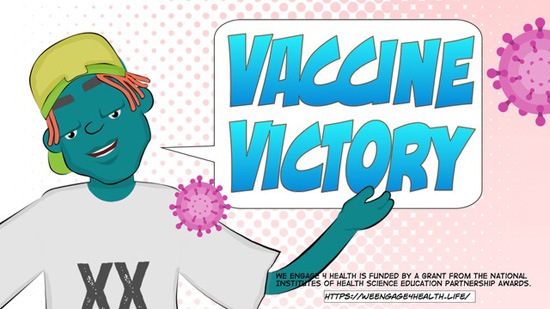 Vaccine Victory helps students to better understand the purpose and science behind COVID-19 vaccines. The friendly comic-style stories help teachers and parents initiate discussions on how vaccines protect you from contracting the virus and in doing so protect others. An overview of how vaccines are developed, tested, and determined safe for human use is a perfect tool to better educate in the simplest of terms the importance of vaccines in stopping the spread of coronavirus.
---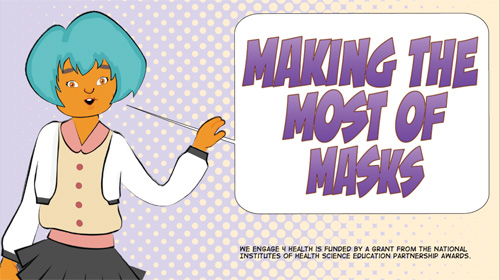 Making the Most of Masks
Jazzy's tired of wearings masks, but her mom encourages her to keep it up and adds some fun with cute new masks for her. Jazzy forgets to wash her new masks after wearing at school for a week, so she and mom wash them together.
---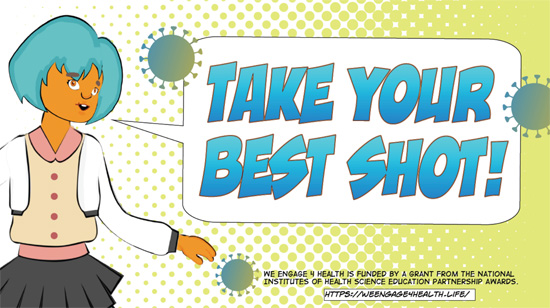 Take Your Best Shot
Miss Georgia is worried about getting a COVID-19 vaccination. Pops and Jazzy help Miss Georgia learn about why getting a COVID-19 vaccine is safe and how getting it will protect her and those around her.
---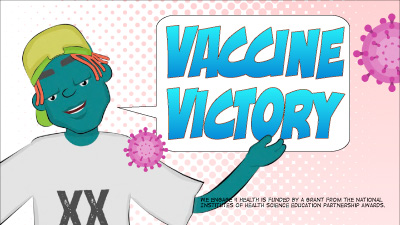 Vaccine Victory Full Length Story
The full-length story (32 cartoon panels) provides more depth and background information about vaccine development, history, and safety.
---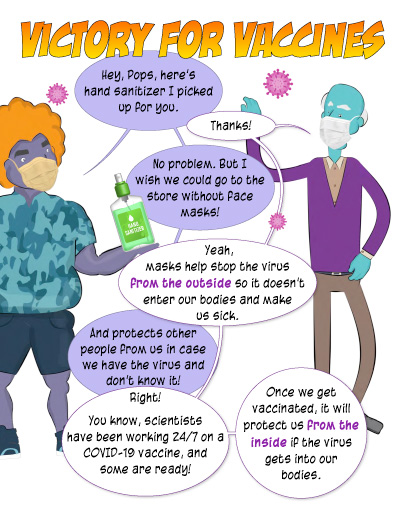 Victory for Vaccines Mini Story
The mini story (4 cartoon panels) offers a quick look at vaccines with the essential information.
---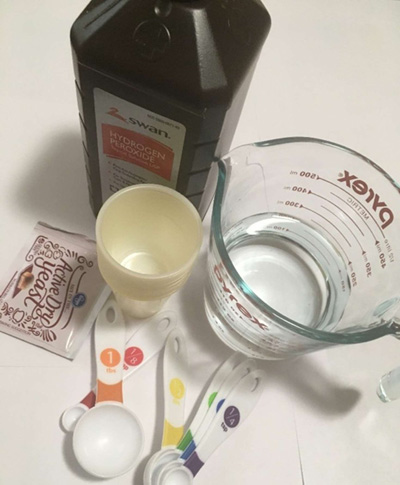 Activities
Two hands-on activities, "Investigating Immunity" and "Playing a Pandemic" help students model the process of how vaccines provide herd immunity.
Distributed by NIEonline.com with permission
AUTHORS & SPONSORS
This We Engage 4 Health (WE4H) story was developed as a collaboration of community representatives of the West End neighborhood in Cincinnati, Ohio and WE4H program staff.
For more information about we Engage 4 Health, visit our website at
WE4H.LIFE
. For more information about the SEPA program, visit
nihsepa.org
.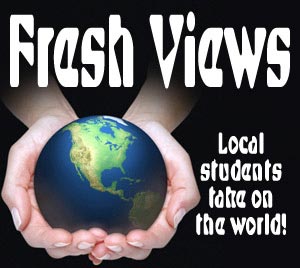 Step onto any school campus and you'll feel its energy. Each school is turbocharged with the power of young minds, bodies, hearts and spirits.
Here on the Western Slope, young citizens are honing and testing their skills to take on a rapidly changing world. Largely thanks to technology, they are in the midst of the most profound seismic shift the world has ever seen.
Perhaps no time in our history has it been more important to know what our youth are thinking, feeling and expressing.
The Sentinel is proud to spotlight some of their endeavors. Read on to see how some thoroughly modern students are helping learners of all ages connect with notable figures of the past.
---
---
Online ordering
Now you can register online to start getting replica e-editions in your classroom.
---
Sponsors needed
Even small donations make a big difference in a child's education.
If you are interested in becoming a Partner In Education, please call 970-256-4299 or e-mail nie@GJSentinel.com