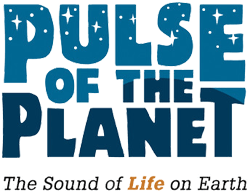 ---
Earth Day - The Green Decade
The founder of Earth Day outlines participatory events around the world. An archival program
-- Apr 22, 2019
---
Bells of Notre Dame
In celebration of the enduring spirit of one of the world's great places of worship.
-- Apr 20, 2019
---
Beavers in the Spring
Where's the beaver? This week, chances are he's out working on his dam.
-- Apr 19, 2019
---
Ruby Throated Hummingbirds
Meet the bird with the fastest wings in the world.
-- Apr 18, 2019
---
Sperm Whales - Breeding
How did Moby Dick make babies? Check out the Indian Ocean this week to find out.
-- Apr 17, 2019
---