The Tampa Bay Times Newspaper in Education program is proud to offer its NIE teachers the following creative learning guides. All come in classroom sets of 30 copies unless otherwise noted.
To order any of the educational publications on this page, e-mail ordernie@tampabay.com. Please include your name, name and address of your school, the grade that you teach and phone number.
KEY: E = Elementary | M = Middle | S = High School
---
---
---
---
---
---
---
---
---
---
---
---
---
---
---
---
---
---
---
---
---
---
---
---
---
---
---
---
---
---
---
---
---
---
---
---
---
---
---
---
---
---
---
---
---
---
---
---
---
---
---
---
---
---
---
---
---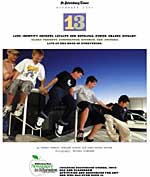 13: Life at the Edge of Everything (MS)
Following the lives of a half dozen seventh-grade students at Booker T. Washington Middle School in Tampa, "13" examines the private and public world of middle schoolers. We have reprinted this award-winning Times' series, with journaling space and writing prompts for students, classroom activities for teachers to try and resources for students, teachers and parents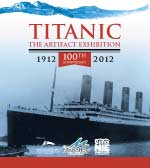 Titanic: The Artifact Exhibition (EM)
On April 15, 1912, RMS Titanic sank after colliding with an iceberg, claiming more than 1,500 lives. For 73 years, Titanic was alone and lost in the North Atlantic. Since the wreck was discovered in 1985, RMS Titanic, Inc. has made eight expeditions to recover more than 5,500 objects. Produced in partnership with the Mahaffey Theater and RMS Titanic, Inc., this publication focuses on Titanic: The Artifact Exhibition, which showcases the legendary ship's compelling human stories through more than 125 artifacts conserved from the ship's debris field. Titanic: The Artifact Exhibition will be featured at the Mahaffey Theater from October 6, 2012 through March 3, 2013.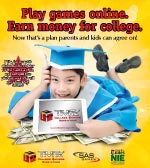 TiViTz College $avings Game-a-thon (E)
This math-focused publication, targeted to students in grades 3-5, features curriculum centered on the TiViTz math and strategy game. This publication was created in partnership with SAS Games.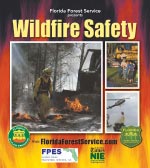 Wildfire Safety (EM)
More than 17.3 million acres of Florida is covered with forests. Although the state's abundant rain and sunshine are vital to the survival of Florida's forests, another element is necessary to maintain them ... fire. For thousands of years, Florida's forests have developed because of the presence of fire. In fact, many of Florida's ecosystems require fire in order to exist. This supplement, created in partnership with the Florida Forest Service, a division of the Florida Department of Agriculture and Consumer Service, focuses on learning more about Florida's forests and learning the difference between good fires and bad fires, and how students can protect Florida's forests.
AP Photo
Women's History
Women's History Month is a celebration of women's contributions to history, culture and society. Women's History Month began as a national celebration in 1981 when Congress authorized and requested the President to proclaim the week beginning March 7, 1982 as "Women's History Week." Throughout the next five years, Congress continued to pass joint resolutions designating a week in March as "Women's History Week." In 1987 after being petitioned by the National Women's History Project, Congress which designated the month of March 1987 as "Women's History Month." Between 1988 and 1994, Congress passed additional resolutions requesting and authorizing the President to proclaim March of each year as Women's History Month. Since 1995, Presidents Clinton, Bush and Obama have issued a series of annual proclamations designating the month of March as "Women's History Month."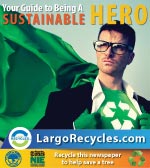 Your guide to being a sustainable hero (MS)
The city of Largo has earned Silver-level Green Local Government certification for its commitment to green practices and sustainability. Learn about their recycling facilities, programs and events in this 16-page tabloid publication. This publication was created in partnership with the city of Largo recycling department.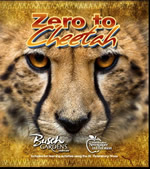 Zero to Cheetah (M)
Speed, power, spirit, agility ... cheetahs! The people at SeaWorld and Busch Gardens love to have fun. Caring or the animals in the parks and educating park guests are important jobs for the veterinarians and trainers. Learn all about the newest additions to the BG family, cheetahs, in this full color teaching poster. This poster was created in partnership with Busch Gardens Tampa Bay.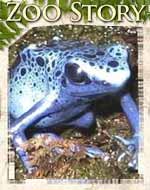 Zoo Story (MS)
Originally printed over a series of Sundays in 2007, Zoo Story is a nine-part series that chronicles Tampa's Lowry Park Zoo through a period of massive expansion to become one of the best zoos in the country. Author Thomas French investigates the philosophy of a zoo, keeping captive endangered animals, and controversial breeding programs through life, death, and the paradox of freedom. This NIE publication includes lesson plans. Content alert: Some parents and teachers may find parts of Zoo Story too graphic for younger readers.